Double Poetry with Cheese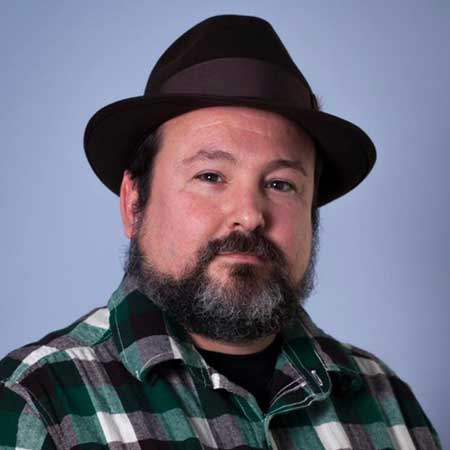 Joshua Michael Stewart is a poet and musician who has had poems published in the Massachusetts Review, Salamander, Plainsongs, Brilliant Corners, and many others.
His books are, Break Every String, (Hedgerow Books, 2016) and, The Bastard Children of Dharma Bums, (Human Error Publishing, 2020).
His albums, Three Meditations, and Ghost in the Room, can be found on Apple Music, Spotify, Amazon, and many other platforms. Visit his web site at

www.joshuamichaelstewart.com

, or better yet, interact with him at

www.facebook.com/joshua.m.stewart.526/

.
For this column Joshua will explore poetry, music, and Buddhism, and how they all intersect with each other. He will delve into assorted poetic forms and he will specifically highlight contemporary poets from the New England area, and the poets associated with classical Japanese and Chinese poetry.
Does poetry matter? This is a question often asked much more frequently in the past twenty years. What does it mean to matter? Does it mean what is popular, what is profitable? Why is poetry always the subject of this question? You never hear anyone ask, "Does pop music matter?" "Do the visual arts matter?" "Does reality TV matter?"
Soon after the 911 attacks the NPR radio program, On Point, dedicated an entire hour to this question. I have noticed that during conversations surrounding national or personal tragedy people will often question the validity of poetry while seeking the right words placed in the right order to convey emotional integrity and understanding. In other words, even those who may believe that poetry is no longer significant want to find a way to make it so. As far as I am concerned, William Carlos Williams settled this debate more than a half-century ago when he stated, "It is difficult to get the news from poems, yet men die miserably every day for lack of what is found there."
Another phenomenon that occurs in this strange world of poetry is the lopsidedness of those who write poetry and those who read (and buy) poetry. Poetry is one of the most googled words on the internet. There are thousands of web sites dedicated to poetry. New online literary magazines pop up almost daily, and social media outlets where people can share their own creative works have been around longer than Myspace or Facebook.
So why is it that people seem to have a desire to connect with poetry but are unwilling to purchase books of poetry? The public school system introduces poetry to many people. For me, that is where I first read Robert Frost, Emily Dickinson, and Wallace Stevens. The public school system did a wonderful job introducing to me intelligently written and well-crafted poems that I felt as emotionally connected to as I do with a dryer sheet. It is hard to have an emotional bond with a writer's work when you have no idea what they are talking about. Yes, you can take a class and learn how to analyze the poem, but by the end, you are drained and hungry, and the only thing you care about is finding a place that sells cheap hamburgers. I will admit that I still do not know what some of those poems are expressing, and I do not give a shit. 
In contemporary poetry, there are still those poets who write poetry that read like crossword puzzles. It is the riddle, the exclusivity of the poem that they are after. It is about proving how smart one is, forget communicating any real human emotions. When people pick up a book of poetry, they want it to kick them in the chest, not quiz them. Novelist David Foster Wallace said it best: "I think American poetry has gotten what it's deserved. And, uh, it'll come awake again when poets start speaking to people who have to pay the rent."
The good news is not all poetry is so inaccessible. There are many poets (and there always have been) who write wonderful and intelligent poetry that one does not need to take a class to understand. Billy Collins has edited two amazing anthologies entitled Poetry 180 and 180 More. These anthologies contain 180 poems each that are contemporary and accessible to any reader, poems written by some of the best poets of today, including Dorianne Laux, Stephen Dunn, Sharon Olds, Dean Young, and many others.
I believe there are many people out there who do not read contemporary poetry simply because they do not know it exists. How could they? There are no poets on TV, or the radio. There are no books of poetry in the best-seller displays at the box bookstore, and there are no scandalous stories about poets in supermarket tabloids. There is this idea that when Robert Frost died, so did poetry. If the public schools focused on writers such as Billy Collins, Charles Simic, Russell Edson, and Bob Hicok, as much as they do a bunch of dead dudes, as they are often referred to, then there would be a lot more people reading and buying books of contemporary poetry. To be clear, I am not saying we should do away with Shakespeare and Yeats. Students need to study the great artists of the past, but they also should know that poetry is alive and well.
When jazz musician Chris Botti appeared on the Oprah Winfrey Show, his record sales skyrocketed. Afterwards during interviews, Botti would humbly state that if Oprah brought musicians such as Keith Jarrett on to her show, everyone would be buying Keith Jarrett records. If Oprah selected a book of poetry for her book club, you can guarantee it would have been a national bestseller. The bottom line is books of poetry do not sell because no one sells books of poetry. It is not enough to print a book of poetry then stick it on a shelf and hope someone will come by arbitrarily and pick it up.
In Dana Gioia's essay, Can Poetry Matter, he states, "American poetry now belongs to a subculture. No longer part of the mainstream of artistic and intellectual life, it has become the specialized occupation of a relatively small and isolated group." He goes on to say that by moving poetry out of Bohemia and into academia is one of the reasons poetry has lost its importance in America, that having some poets in the business of teaching others how to write poetry is a great thing, but having all poets in the field of academia isolates them from the general public.
In the fields of sociology and health education, and in the fight against poverty, there is often the talk of food deserts, which are neighborhoods, rural or urban, where healthy food is unobtainable due to the lack of supermarkets in the area to sell fresh produce and other healthy foods. Instead, convenient stores selling soda and chips, and fast-food joints dominate these locations. Studies have found that people living in these communities will buy healthier food, thus live healthier lives if they are educated on the benefits of eating healthier, and have access to those foods. If poets, at least some of the poets had occupations other than as MFA professors, possibly there would be more of a connection between poets and the people. If publishers invested in marketing poetry and the public schools exposed students to contemporary poetry that they can relate to, then people will have the education and opportunity to access what they have been hungry for all along. Then they may fill up on more poetry and less on greasy, artery-clogging reality TV.
Also from M the Media Project
Click Below to Access more podcasts, articles and more.
Chap Hop! &has Electro-swing
From Newport Jazz Festival
From Newport Jazz Festival
Playing, Praying & Tailgating
Wanting More than Rural Charm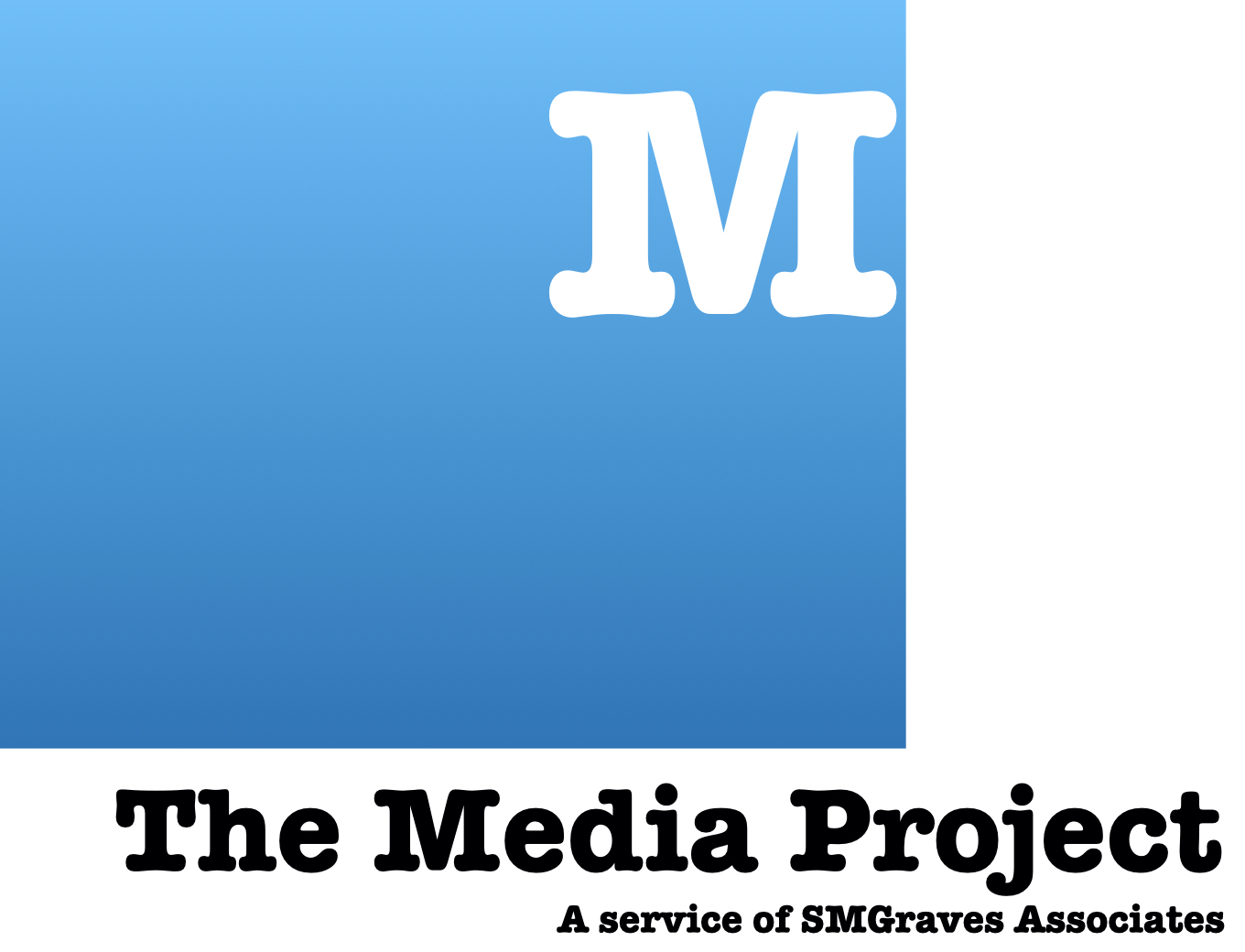 Underwriting with M the Media Project
Interested in advertising with us?  Perhaps you want a unique way to support the economic development work we accomplish while getting access to our intelligent and informed listeners?  Join our roster of supporters.  Click that button below to find out more.