Scott Michael Graves is founder of M the Media Project with partner and producer Cam McLeod. He is also founder of SMGraves Associates, an independent consultancy focused on building sustainable enterprise through community-minded entrepreneurship. In addition to M, the consultancy provides program design and management for business incubation that is designed to deliver additional value in real estate development. Team members hail from executive leadership development, engineering and design and environmentally sustaining place-making.
As contributing writer Scott offers a progressively-minded perspective from several series. Essays from an Artist, Politics, Done Local and Democratic Capitalism.
His early career as a performing artist and music educator shaped many of his ideas on politics, economic development and urban planning, having spent years traveling the United States, meeting its diverse people and experiencing the after-effects of de-industrialization throughout the country.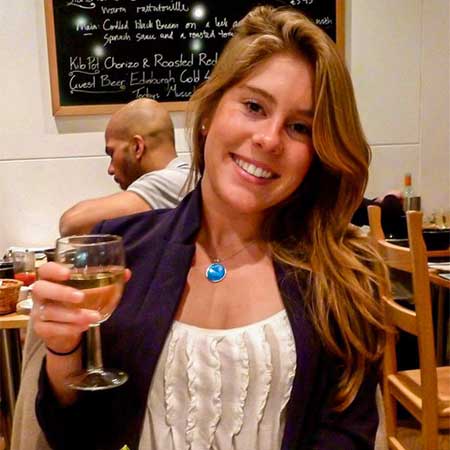 My most vivid childhood memories center around the kitchen: smells of tender pork shoulder simmering for hours in a savory tomato sauce, and most notably, shoving out my tiny fingers to retrieve a piece of Wonder Bread my mother had dipped into it. My mother made meals from a wide array of cultures. She centers her life around food, and as a result, so do I. She not only instilled in me a passion for food and family, but also a tireless work ethic. My mother managed a branch of a major fast-food chain for most of my childhood. I went to work with her on days off from school, chatting with customers at the register beside her, and "helped" to make sandwiches on the assembly line. I intimately experienced the quintessence of modern, U.S. corporate fast-food culture before I was ten years old. As I grew older and started learning about the clash of fast-food corporations and traditional food supply methods, I questioned this dilemma more often. I had even seen my mother suffer first hand under their employ. These experiences led me to value and learn more about cultures that prioritize sustainable, locally, grown produce.
My parents value education through travel and culture. We have taken countless car trips—both locally in the northeast as well as throughout Europe. Both of my parent's fathers were nomadic military leaders, so their comfort resides in travel. We often toured living history and farm museums, such as Billings Farm in Vermont. I would participate in activities such as gathering vegetables from the farm's historic heirloom garden, and using that produce to make a meal over a cast iron stove in the 1890's farmhouse on site. These trips gave me a passion for food and culture, architecture, economics, and planning. They shaped my view of the world and enabled me to see things as an entire system working together.
I have long had a dual interest in gastronomy and architectural preservation. My fascination with historic architecture grew out of the summers I spent with my grandparents in the 17th-century fishing village of Siasconset, Massachusetts, on Nantucket Island. My academic career has focused on architectural preservation. I have also worked for many preservation firms to date, enhancing my understanding of planning and sustainable development. My passion for gastronomy stems from working in the wine and restaurant industries from the age of sixteen, as well as my insatiable appetite for home-cooking and food literature. It was not until I was immersed in graduate school that I began to understand how meaningful the integration of food, culture, and our physical environment is, and how critical food production and consumption are in the understanding of past and future stories of a structure or site.
Bruce Chester is co-host of the On the Rocks Politica Podcast. A Massachusetts native, Bruce has been entertaining audiences locally as an actor, clean stand-up comic and motivational speaker. Developing an interest in the arts at an early age he apprenticed at the Guild Players Touring Company of New England. He appeared in his first professional production, "Of Mice and Men" as Crooks at the tender age of 13. He performed with the Guild Players for 2 ½ years.
Bruce studied drama at Salem State University. Bruce was commissioned as a U.S. Army Lieutenant in 1990 and began a part time career in the National Guard as a fully commissioned officer.
In 2003, Bruce was called to active duty and deployed to Iraq in support of Operation Iraqi Freedom. Bruce served admirably as the Base Logistics Officer and the Battalion Field Operations Officer for a post serving over 3000 troops.
He retired from the military in 2005 and has continued to entertain audiences as a comic and actor. He has appeared in such films as Knight and Day, The Town and American Hustle. His current dramatic work, Hold High the Flag, Sgt Carney is an original play based on the true-life experiences of William H. Carney, the first black Civil War Medal of Honor Winner.
Bruce has published four novels and teaches at Fitchburg State University. His unique style of teaching features a robust blend of technology and history in order to gain a fuller perspective for his students.
Bruce decided to run for State Representative to foster communication in his community and improve the quality of life.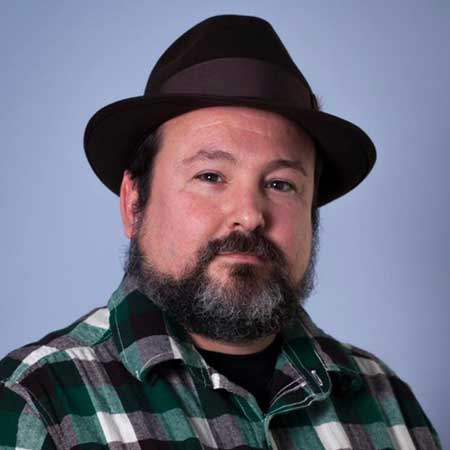 Joshua Michael Stewart is a poet and musician who has had poems published in the Massachusetts Review, Salamander, Plainsongs, Brilliant Corners, and many others. His books are, Break Every String, (Hedgerow Books, 2016) and, The Bastard Children of Dharma Bums, (Human Error Publishing, 2020). His albums, Three Meditations, and Ghost in the Room, can be found on Apple Music, Spotify, Amazon, and many other platforms. Visit his web site at www.joshuamichaelstewart.com, or better yet, interact with him at www.facebook.com/joshua.m.stewart.526/. 
For this column Joshua will explore poetry, music, and Buddhism, and how they all intersect with each other. He is delving into assorted poetic forms while specifically highlighting contemporary poets from the New England area, and the poets associated with classical Japanese and Chinese poetry.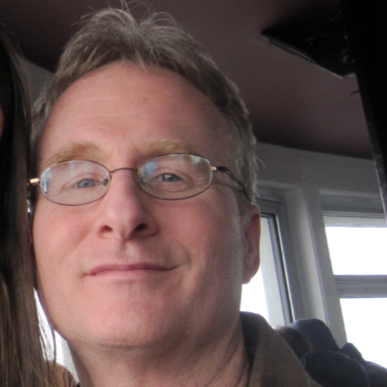 Mick Carlon writes on public education for M the Media Project. He is an internationally recognized author of novels for young adults.
Mick Carlon's Jazz novels—RIDING ON DUKE'S TRAIN; TRAVELS WITH LOUIS and GIRL SINGER (Leapfrog Press)—are in the curriculum of 100+ schools in the United States. According to the late Nat Hentoff: "Nothing like Carlon's books has yet been attempted in the history of Jazz. They are introducing a new generation to the glories and stories of our music." A six-time speaker at the Satchmo Summerfest in New Orleans, Carlon has spoken to audiences about Jazz in New York City,Boston, Dallas, Anaheim, Los Angeles, Minneapolis, and all over New England. After enjoying a 38 year career as a public school teacher, Carlon lives on Cape Cod, Massachusetts with his wife, Lisa. The couple are very proud of their daughters Hannah and Sarah.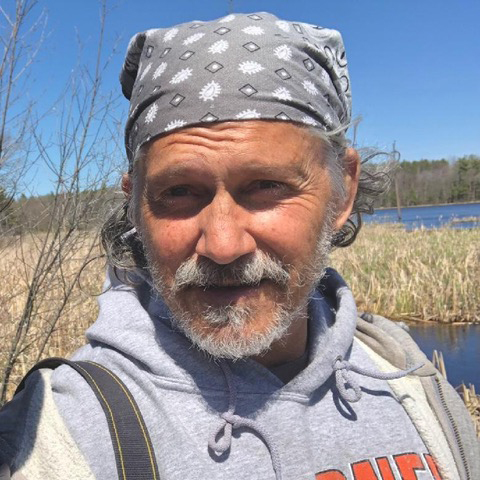 Scott J. Graves, Esq., B.S. Biology, M.S. Pharmacology, J.D. Law – Father, Born-and-Bred Gardnerien-American, Gardner Native of Acadien Heritage, Gardner High School Class of 1982, Gardner Citizen-Voter, Gardner Homeowner/Taxpayer, 30-year Gardner Business Owner, 30-year Gardner Lawyer, former 16-year Gardner City Councilor, former Gardner City Council President, and former Gardner City Solicitor and Head of the City of Gardner Law Department.
Scott was formerly editor of the Suffolk Law Review while enrolled in law school.  Scott writes for the Gardner Government Watch and Gravitas series for M the Media Project as our local Government Affairs Correspondent.  His past series for M included Gardner Iron, Dispatches from the Arena.