SO YOU WANNA BE A HAIKU STAR?
Joshua Michael Stewart is a poet and musician who has had poems published in the Massachusetts Review, Salamander, Plainsongs, Brilliant Corners, and many others.
His Latest is Love Something Available Now. 
His albums, Three Meditations, and Ghost in the Room, can be found on Apple Music, Spotify, Amazon, and many other platforms. Visit his web site at www.joshuamichaelstewart.com,
or better yet, interact with him at

www.facebook.com/joshua.m.stewart.526/.

 
For this column Joshua will explore poetry, music, and Buddhism, and how they all intersect with each other. He will delve into assorted poetic forms and he will specifically highlight contemporary poets from the New England area, and the poets associated with classical Japanese and Chinese poetry.

 
A friend asked if I could recommend books on the crafting of haiku. Here is my reply, which I now share with you:
When it comes to haiku, Basho is the go-to cat, but of course there are others like Buson, and my personal favorite, Issa.
Three of the best books on the crafting haiku (and other Japanese forms) are:
Haiku: A Poet's Guide by Lee Gurga
Write Like Issa by David G. Lanoue
As you get into haiku, you'll also discover tanka, haibun & Haiga (and there are even more forms) and each of these books speaks of these forms with varying degrees of depth.
Of course, there's no greater teacher than reading.  The Everyman's Library Pocket Poets Series has two great collections. One simply called "Haiku" and another "Zen Poems." Buddhism & Haiku go hand-in-hand. Basho based all his ideas of crafting Haiku on Buddhist philosophy, or, more specifically, wabi-sabi.
There is another book called "The Poetry of Zen" edited by Sam Hamill and JP Seaton.  You can't go wrong with "The Penguin Book of Haiku" and, of course, "Japanese Death Poems" edited by Yoel Hoffman.
As for tanka, there's another Penguin book called "One Hundred Poets, One Poem Each." But for a more contemporary example, I cannot recommend enough the "Tanka Anthology" edited by Michael McClintock, Pam Miller Ness, and Jim Kacian.
Now, like haiku, haibun began with Basho with his book "Narrow Road to the Interior" which were his travel journals mixed with haiku. Issa has his equivalent book called "The Spring of My Life" and again, for more contemporary examples you'll want to read "Journey to the Interior: American Versions of Haibun" edited by Bruce Ross, and "Red River Book of Haibun" Edited by Steve Hodge & Paresh Tiwari.
You will eventually discover the Classic Chinese poets as well as other Japanese writers and here is a short list of other important books:
Classical Chinese Poetry: An Anthology Edited by David Hinton
Selected Poems of Li Po edited by David Hinton
Selected Poems of Tu Fu edited by David Hinton
Selected Poems of Wang Wei edited by David Hinton
Selected Poems of Su Tung-P'o Translated by Burton Watson
Sky Above, Great Wind: Life and Poetry of Zen Master Ryokan edited by Kazuaki Tanahashi
Selected Poems by Po Chu-I translated by David Hinton
The last two being my personal favorites. Not just my favorite books of traditional Chinese / Japanese poetry, but two of my favorite poetry collections of all-time.
I can't leave you without telling you what journals to seek out. Here are just a few:
HAIKU:
These are the big two. The equivalent of "Poetry" or "The New Yorker." They also publish Haibun. Also, for Haibun, there is "Contemporary Haibun Online" which is one of the best of the best. For Tanka unfortunately there isn't much. Hope that'll change. The best bet would be "Ribbons" published by the Tanka Society of America.
"Bottle Rockets" publishes Haiku and Tanka, and two other great newer haiku journals are "Akitsu Quarterly" & "Trash Panda."
I should also point out that the culture of the writing community surrounding these forms is much different from that of regular poetry. What I like about it is it lacks the pretentiousness of academic poetry. When they say they don't care about your writing credits, they really mean they don't care about your writing credits. In fact, when you have work published in these journals, they don't even publish a Bio. But like with all types of writing, there are the masters, and the more you explore these journals, you'll notice certain names pop up again and again with outstanding work. It is important to know that if  you publish in these journals don't expect a contributor's copy, most don't offer it. At first this took me back, but then I saw it as, well, if you truly believe in what a publication is doing you should support it by buying it and what better issue to buy than the one you're published in. You're not buying it for your poem, but for all the others. And if you choose not to buy it, then it fits in with the Buddhist tenet of non-attachment, put it out into the world and let it go.
As stated, the best way to learn is by reading and exploring. I own every single one of these books mentioned and have read and published in all the journals mentioned. So my best advice to you is, dive in.
I'll end this by sharing a handful of poems to get you started:
roadside wildflowers
bloom after bloom
in my horse's mouth
—Basho
in this world
we walk on the roof of hell
gazing at flowers
—Issa
every few bounces
the robin pauses on the lawn
to look and listen
as if that were all
there was to do
—Tom Clausen
after the storm
a dead hummingbird
on our porch
I didn't want to pick it up
then didn't want to put it down
—David Rice
FIRST DAY OF SPRING–THE SKY
First days of Spring-the sky
is bright blue, the sun huge and warm.
Everything's turning green.
Carrying my monk's bowl, I walk to the village
to beg for my daily meal.
The children spot me at the temple gate
and happily crowd around,
dragging to my arms till I stop.
I put my bowl on a white rock,
hang my bag on a branch.
First we braid grasses and play tug-of-war,
then we take turns singing and keeping a kick-ball in the air:
I kick the ball and they sing, they kick and I sing.
Time is forgotten, the hours fly.
People passing by point at me and laugh:
"Why are you acting like such a fool?"
I nod my head and don't answer.
I could say something, but why?
Do you want to know what's in my heart?
From the beginning of time: just this! just this!
—Ryokan
AUTUMN RAIN, A NIGHT OF SLEEP
It's a late autumn night, cold and quiet.
alone old man at ease here in idleness,
I lie down late, after the lamp goes dark,
sleep deep and Rich amid sounds of rain.
Ashes burn all night under the wine jar,
and incense keeps the quilt-rack warm.
Day dawns cold and clear, but I stay put.
frosty leaves crowd the steps with red.
—Po Chu-I
MID-AUTUMN MOON
Six years the moon shone at mid-autumn;
five years it saw us parted.
I sing your farewell song;
sobs from those who sit with me.
The southern capital must be busy,
but you won't let the occasion pass:
Hundred-league lake of melted silver,
thousand-foot towers in the pendant mirror–
at third watch, when songs and flutes are stilled
and figures blur in the clear shade of trees,
you return to your north hall rooms,
cold light glinting on the dew of leaves;
calling for wine, you drink with your wife
and tell the children stories, thinking of me.
You have no way of knowing I've been sick,
that I face the pears and chestnuts, cup empty,
and stare east of the old riverbed
where buckwheat blossoms spread their snow.
I wanted to write a verse to your last year's song
but I was afraid my heart would break.
—Su Tung-P'o
Also from M the Media Project
Click Below to Access more podcasts, articles and more.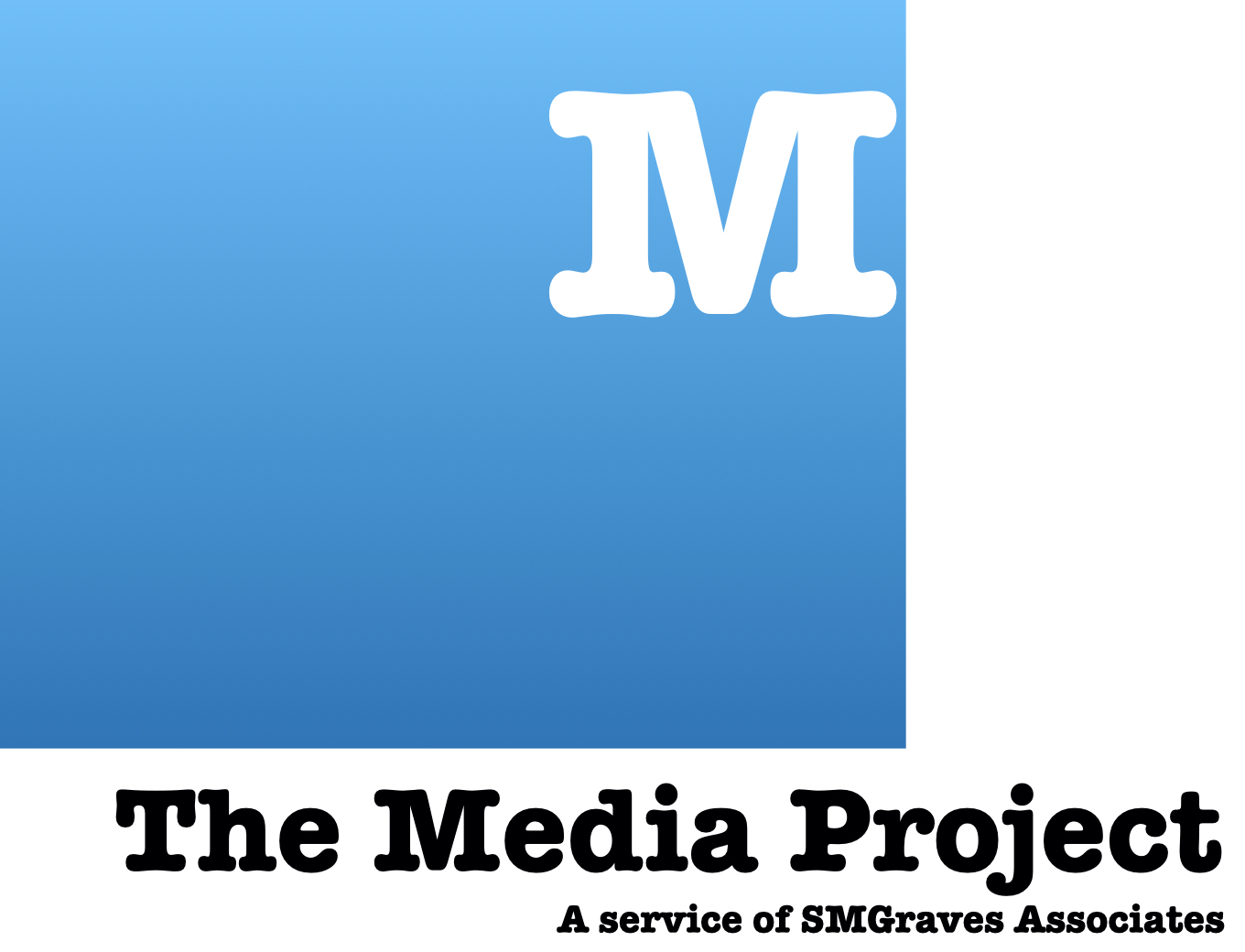 Underwriting with M the Media Project
Interested in advertising with us?  Perhaps you want a unique way to support the economic development work we accomplish while getting access to our intelligent and informed listeners?  Join our roster of supporters.  Click that button below to find out more.