BrainScapes
Visual Artist Beth Barry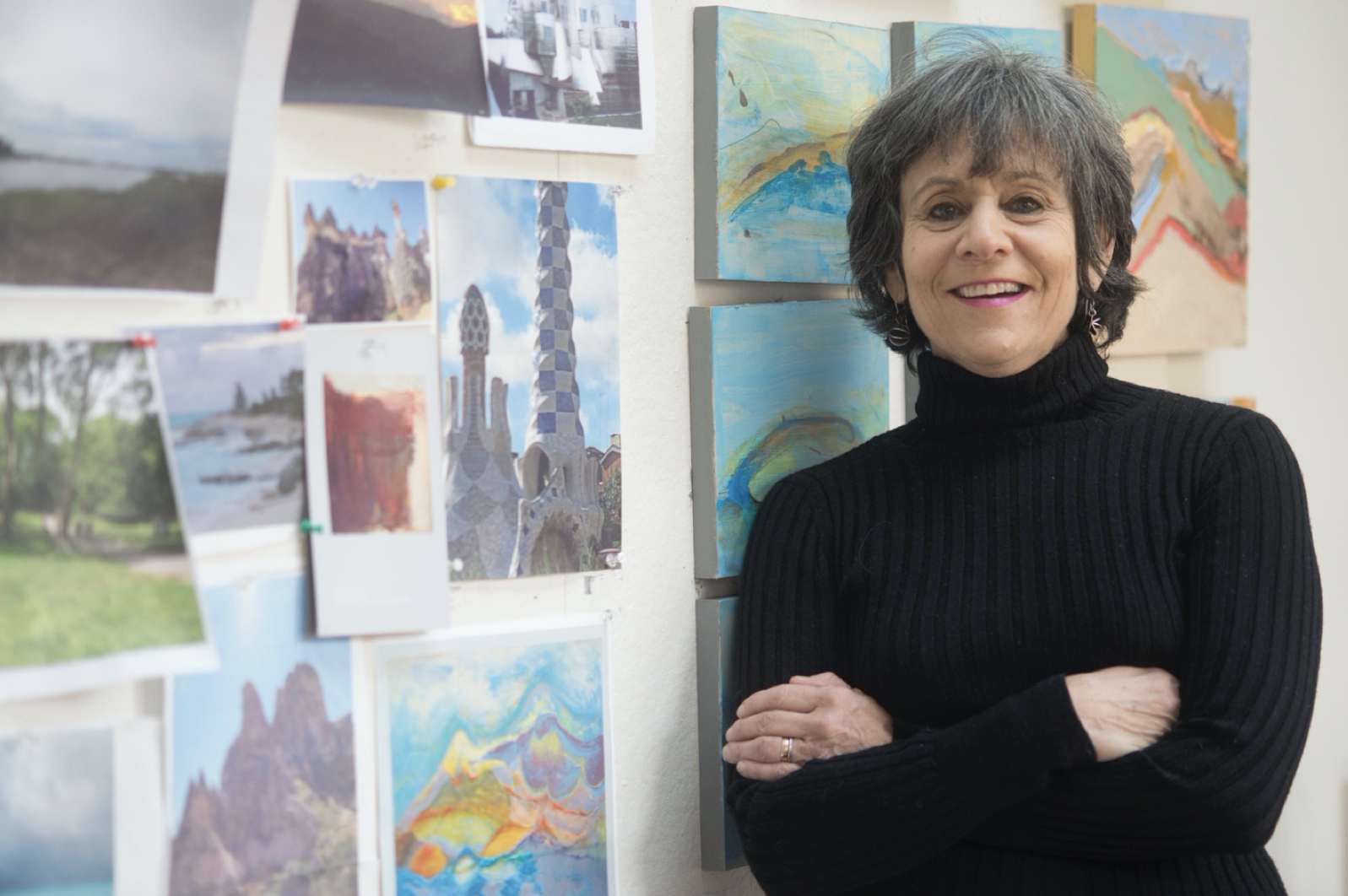 Episode #32 'Brainscapes' we spoke with visual artist Beth Barry.  Beth grew up in New Bedford, MA and since the early 1980's has been a part of the art scene in New York.  
We spoke with Beth Barry about her dual careers in Social work/Psychotherapy and visual arts.  As of late her career has emphasized her work as an artist.  She spoke to the challenges to the business of art and to the sweeping changes she's witnessed over many decades to the art scene in Manhattan.
Much of our conversation centered on her work, her technique and on the many decisions she makes as a creator; a study worthy of both peer artists and entrepreneurs alike.
Statement by the artist
When I first flew in an airplane, I was struck by the color, shapes and shadows created by the light from the sun.
 

The sun influenced everything, infusing the already rich palette of the landscapes and seascapes with what felt like a supernatural light.

 

As the plane moved, the images seemed to move as well.

 

The shapes bounced and swayed in their own rhythmic way.
This was all very exciting to me and the experience has informed my artwork ever since.
 

Light, color and movement are basic elements of all of my paintings.

 
My work has also been strongly influenced by the coastline of Massachusetts.
 

I grew up there and have always felt tremendous happiness and excitement at the beach. Pleasure is a large part of my process and a critical part of the finished piece.

 

My paintings are places of happiness.

The following accompanies the video presentation that was part of our full audio podcast.

Hello

My name is Beth Barry and I am an abstract landscape painter.  I live in NYC, but have been living outside of the city during this time of isolation. I am presenting my work in the sequence it was made , during this incredibly challenging time.   

Initially, I was immobilized – for the first month, I was waking up at 3:00  AM and  cooking and freezing a ton of food in a very frantic way.  I did not go into my studio for a month.  My anxiety was very intense. I woke up one morning and decided to invite a very close artist friend to paint together on  Facetime.  We studied art together in undergraduate school and have painted together on numerous occasions over the years.   It was incredibly comforting and reassuring to paint together .  We have continued to paint together using the phone to show each other our ongoing works.  Critiquing.. albeit it in a remote way.

 I'd like to tell you a little about my background.  I was a printmaker in college and went to Pratt to study graduate work in  art therapy.  I have been working as a psychotherapist for 35 years.  I've always kept an art practice going, but began to seriously pursue my art about 15 years ago.  It's been very challenging, but I feel very lucky to have a creative process in my life.  

I've always been interested in landscape – or should I say, the impression of landscape.  I see landscape as fragments of time -as abstracted moments of movement that fade as soon as they appear.  So there is something about the experience of landscape that's very exciting to me.  

That is what I try to capture in my paintings .   They are loosely called.  All the paintings are made with acrylic paints and different mediums

CORONA COLLAGE Swaths of color – aggressive brush and pencil strokes – wanting that physicality in the strokes

                                Large areas of color – the heart images

My work has never been in response to external events, but that changed with the virus. The next few works  are influenced  by my feelings

GETTING THROUGH The excitement of aerial views. The way light and shapes move through the clouds when you are in an airplane .  this is the virus moving through the clouds. Again a literal response to the pandemic

TURBULENCE I was asked to create a painting for a show at the Coupelouvous museum in Athens

I happened to be working on this painting during this time.  This is the last painting that is still consciously infused with the virus.   It is also a exploration of complementary colors and the impact of them abutting each other

SPRING IN THE SPRNGS This is the first painting that is not virus infused.  I am very interested in post apocalyptic images of landscape. The skeletal nature of landscape after a natural disaster.  I find these images eerie and slightly ominous..  This is something that I was pursuing before the pandemic and is evident in a body of my work on my website.

SUNSET IN NAPEAGUE This is a good example of the feeling of landscape, – of the intersection of light and movement 

It is a painting of a beach near me

BURNT ORANGE An example of more expressive brushstrokes and the magic of the painted line.. there is so much possibility with the range of thickness in the painted line.. again the importance of complementary colors and the way they intersect.

CAMOUFLAGE Dealing directly with the challenge of color in creating space.  The density is exciting to me

SWOOSH The moment of a wave.  A lot of my work has water references in it

LANDING LANE When studying art  I never learned about conventional space so  I found a fellow artist whose work I loved .  I asked her to paint with me.. and we started painting in central park about 10 years ago.. it started me doing a lot of plain air painting to learn more about foreground, middle ground and background.  While I don't feel that the paintings are that successful. It enables me to push myself to learn more

TORSO This is a good example of my attempting to  integrate the more organic shapes of my earlier work with  my expressive style 

USPS collaborations I didn't realize until I put this presentation together that I started with collaboration and ended with additional collaborations.  I know that social connection is important to me as an artist and as a human being.
Welcome to the home of SMG's 'Are We Here Yet?' Podcast.
 

We seek to produce vibrant storytelling from the entrepreneurs, creative-class warriors and dynamic citizens that collectively tell the story of modern-day America.

Add to that special tidbits like our Essays, Millennial Music Challenge, our Town Hall Mastermind Sessions and more.  We hope you find enlightenment and entertainment in each episode we present.

About our Hosts:

Scott M. Graves is the founder of SMGraves Creative Enterprises.  Most recently he was executive director of the Wachusett Business Incubator where the SMG team experimented with various programming to overcome the meaningless 'ribbon cutting' experiences so synonymous with much of our nation's  well-intentioned economic development.   He is known for a steadfast resolve for intellectual rigor and business strategy.  Nothing makes Scott feel more fulfilled than to help other develop their own unique creativity which leads to fulfillment in work and life.   

An entrepreneur in his own right, Scott previously operated the former Smash Music. Along with ImageIdentity's David Lubelczyk their team developed Leadership Candidates Program for immersive support of new enterprise and Business Triage, a direct response to the issues now exacerbated for small businesses since the spread of Covid-19.    
Cameron McLeod is the Producer of the 'Are We Here Yet? Podcast. Since his high school days he has been behind the scenes of multiple productions ranging from directing live football games to filming short movies. Using his musical prowess and his technical skills gained from working as an IT professional, Cameron taught himself what it takes to mix and produce music of his own creation. To this day, he strives to better these skills whenever he can.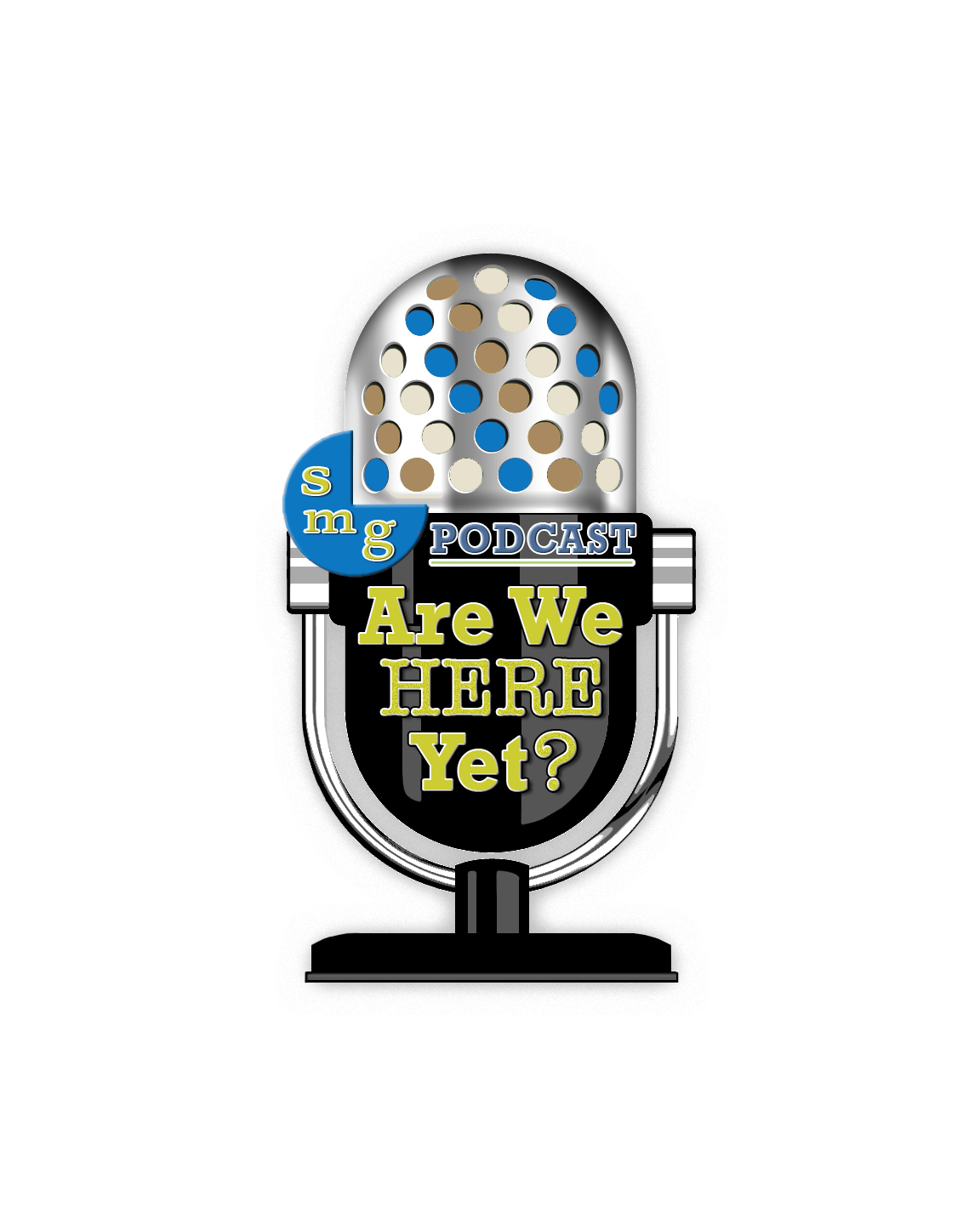 Underwriting the 'Are We Here Yet?' Podcast.
Interested in advertising with us?  Perhaps you want a unique way to support the economic development work we accomplish while getting access to our intelligent and informed listeners?  Join our roster of supporters.  Click that button below to find out more.