The Quit King Rides Again & The Rebel Yell that won't Quit.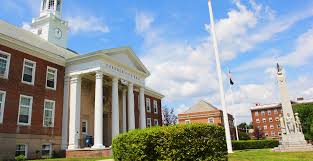 Photo of Gardner(MA) city hall 
This is one of those weeks where Scott & Bruce just don't know where to turn the attention first.
In local news, we had planned on commenting on the results of the April 5, 2021 City of Gardner (MA) finance committee meeting. A meeting in which a potentially flagrant conflict of interest arose when the city solicitors office recommended itself for a new contract with the city and its mayor, Mike Nicholson.
And of course we have discussed it in this weeks episode.  But just in time for this recording news last night spread of former Mayor Mark Hawke's resignation as Town Manager of Westminster, MA to accede to the position of Business Manager for the Gardner Public Schools.
Watch Latest Gardner School Committee Meeting.
This from the same Mayor who quit 10 days after being re-elected in November of 2019.  The same mayor who stayed on to collect a city salary for another seven weeks before formally resigning in January of 2020.
Yes, this is the same former mayor whose administration oversaw multiple complaints by Gardner Public School faculty and staff that went unaddressed during his tenure.
And yes…. the same Mayor who quit as YOUR elected Mayor siting the salary in Gardner was not in keeping with competitive salaries of other similar elected officials in the commonwealth.
We discuss what we know so far.
In national news,  commentator Kevin Williamson published a piece in National Review last week justifying voter suppression by suggesting that "the republic would be better served by having fewer—but better—voters." Representatives, he says, "are people who act in other people's interests," which is different from doing what voters want.
Interestingly enough, Henry Hammond, the South Carolina senator in the Antebellum Period and the same Henry Hammond known for sexual deviancy and for coining the term, 'Cotton is King' used the same argument in 1858 to justify the spread of slavery in Kansas, despite voters there voting to make Kansas a free state.  This created the 'Bloody Kansas' episode that further propelled us into the Civil War.  
We engage in an interesting discussion to unpack the idea of whether there is any credence to making it harder or easier to vote? If some of us could agree that voters should be better informed or educated, do we use exclusionary tactics for voters to make proof of their abilities or do we create robust public awareness and education a normal state for all citizens? 
Who can vote in the US has always evolved.  So how did that come to be and how can it inform us today? 
Special Feature: One Year Later
I Want You to Get Involved
My Life with a Sludge Landfill
Perpetuating Economic Success
Scotts on the Rocks Politica is a political-centric broadcast that aims to lead through example.
Scott M. Graves is your host joined by a wide variety of guests from throughout the political spectrum and from a wide variety of disciplines.
Our intent is to provide rational and detailed discussion for listeners.  We're proving we have more in common and that we're better together than torn asunder.
Our weekly podcast features careful examinations  blendded with current events reporting from a national and local perspective.
If you appreciate local journalism with a global reach, if you want to cut through the BS and get right to the heart of the matter where it counts for your family our show was made for you.
With that in mind we're launching an initiative we're calling M The Media Project. This is a service of SMGraves Associates and over the months and years ahead we're hoping to experiment with a variety of mediums, financial models and service delivery methods to deliver important news to a regional audience. 
It is our hope that we will create successful media services companies, incubated right here in central Massachusetts that have the potential of becoming replicable. 
The stakes for our society are too high for us not to take this endeavor on.
There are too many capable journalists across the country willing to take part in new and successful business enterprise dedicated to the smart delivery of local political, social and cultural stories.
The stories that tell us who we are and who we desire to be.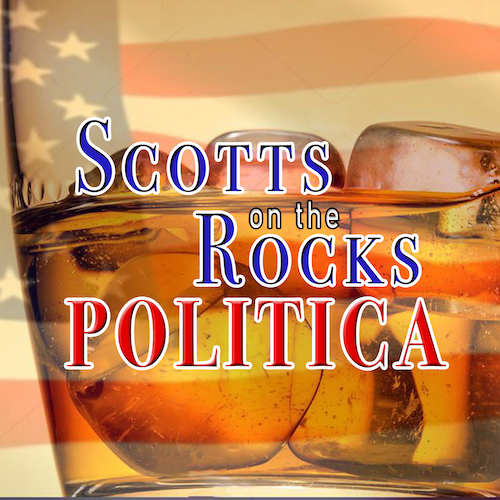 Underwriting Scotts on the Rocks Politica Podcast.
Interested in advertising with us?  Perhaps you want a unique way to support the economic development work we accomplish while getting access to our intelligent and informed listeners?  Join our roster of supporters.  Click that button below to find out more.