The Sludge-tastic City of Gardner!
SMG's 'Are We Here Yet?' Podcast
Find our complete roster of podcasts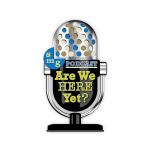 Essays From An Artist
I recently engaged in conversation with two local neighbors, a long-standing local business owner and a former elected official who offered their opinions on my support for a 'return' to investments in transforming our city's core into a walkable, bike-able, densely populated urban center.  
Scotts on the Rocks Politica Podcast
Find our complete roster of podcasts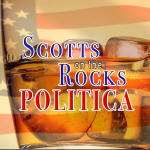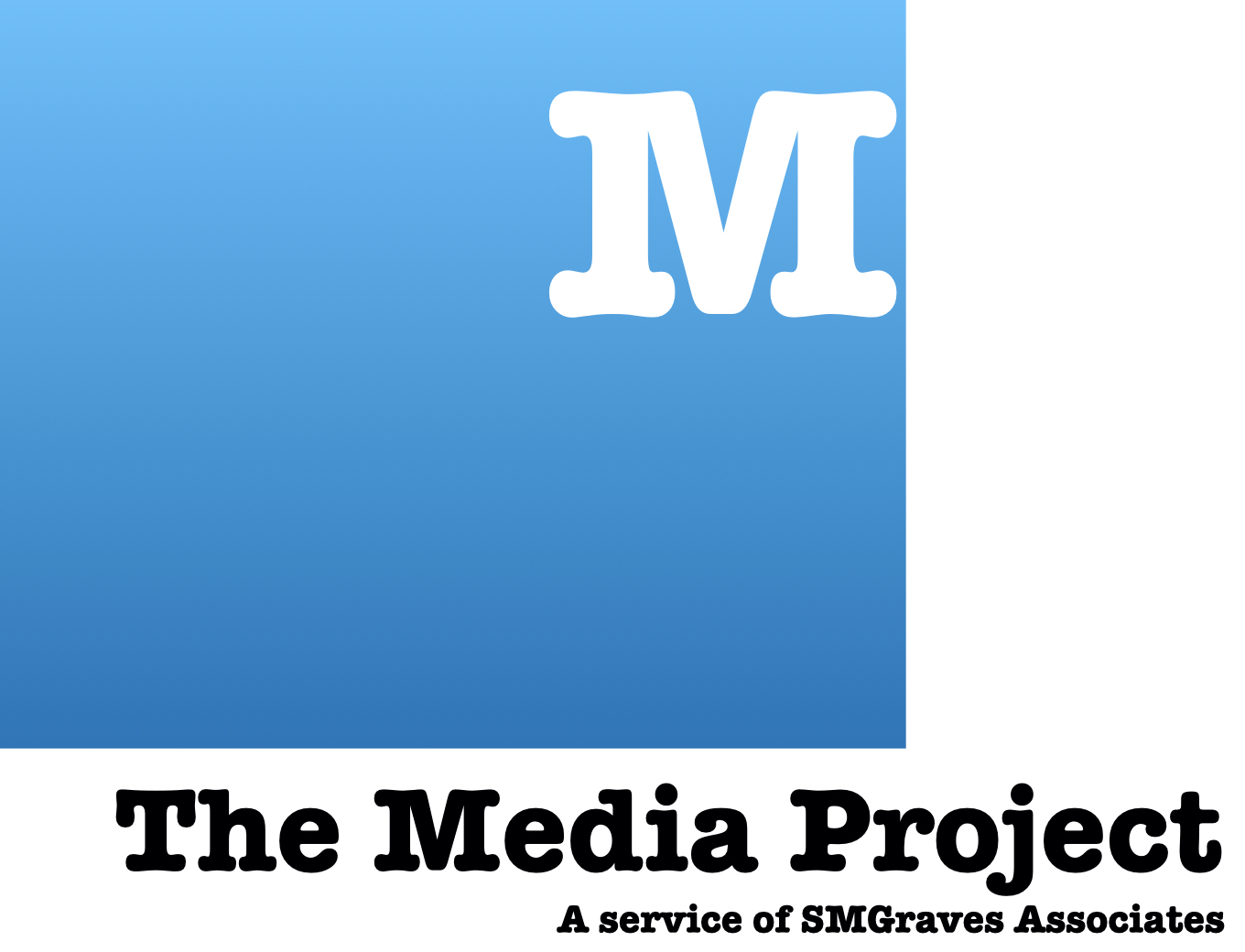 XXVII March 11, 2021
Some things just can't be re-imagined, or vaporized. Sometimes, even a Boomer wishes some things could be. 
Take "sludge," for example.  
The 1957 Webster's New Twentieth Century Dictionary of the English Language defines "sludge" as: "mud, mire."
Today, the Merriam-Webster Dictionary (which is the progeny of the 1957 ancestor),  defines "sludge" as: "mud, mire."
Like its definition, sludge will never go away – that is, not until humans do.
But, this is not just "sludge," it's "sewage sludge."
In Gardner, our sewer sludge is not the type we can put in gardens, playgrounds, or building sites.  So, we just pile it up.
Sewer sludge is the residue left over from all the water that has been flushed down toilets or washed down the drains of the houses and businesses in the City. 
Before the hated Boomers were born, communities in the United States discharged their wastewater, or sewage, into streams and rivers.
Since the hated Boomers were born, communities have wastewater treatment systems (or "wastewater treatment plants") to "clean" the water.  So, today, the cleaned sewer water is then sent back into the ecosystem of reservoirs and streams, so that we can drink it, and bath in it.
What is left over is the "sludge," or "sludge cakes."  You can imagine that no one wants a pile of "sludge cakes" at their July BBQ's – nor even nearby (they stink).
There are pollutants contained in the sludge.  The EPA says this about it: "Assessing the potential risk of pollutants found in (sludge) is the top priority . . . .  to assess their potential risk to public health and the environment. More than 500 pollutants have been found to occur in (sludge)."
Good thing our wastewater treatment plants clean it before we drink our water.
In Gardner, we dump the sludge at "the sludge landfill."  That means "the sewer sludge dump."  It's located in the Connecticut and Millers River (and the Otter River) Watersheds off of West Street (route 68) – next to where most of our relatives, and former factory laborers, are buried at 3 cemeteries.
The remains of our ancestors, who built this place, are not trash, or rubbish, but that is where we put our rubbish and trash – and sludge.  Another matter for another day.
Also, maybe just as unbelievable, this is right in the Wildwood Cemetery Forest and the Cummings Otter River Conservation Area.
The Clean Water Act (CWA) of 1972 (bumbling Boomers) and its amendments govern water pollution in the United States, and are central to EPA's mission to protect public health and the environment.
Under the CWA the EPA is required to oversee and regulate the use and disposal of sewage sludge.  But, each State takes over that role (while beholden to the Federal laws).
The Mass. Wetlands Protection Act protects wetlands and the public interests they serve, including the prevention of pollution, and the protection of public and private water supplies, groundwater supply, fisheries, and wildlife habitat.
These public interests are protected by requiring a careful review of proposed work that may alter wetlands. This is handled by the Mass. DEP (Dept. of Environmental Protection).  The law protects the wetlands, and river watersheds, and vernal pools, etc.  There is added protection afforded by other laws, like the Rivers Protection Act.
At the local level, the community's Conservation Commission administers the Wetlands Protection Act. 
Our Conservation Commission is ultimately under the domain and expertise of Trevor Beauregard, whose Agent is Lyndsy Butler.  Director Beauregard is the City's expert on these matters from a City standpoint, and he is also the overseer of the other vital interests of the Gardner Citizenry such as the Dept. of Community Development and Planning, The Gardner Redevelopment Authority, Gardner Economic Development, the Community Development Block Grants, City Grants, City Redevelopment, Housing Rehabilitation Programming, The Industrial Foundation, The Gardner Urban Renewal Plans, The Gardner Planning Board, The Gardner Zoning Board of Appeals, and programs such as the Liability to Assets Program, Microenterprise Grants, Block Grants, etc.
Generally, sewage sludge can contain pathogens.  Pathogens are disease-causing organisms such as certain bacteria, fungi, viruses, protozoans and their cysts, and intestinal parasites and their ova. Also, sewage sludge has what is called "vector attraction."  Vector attraction is the characteristic of sewage sludge that attracts rodents, flies, mosquitoes, or other organisms capable of transporting infectious agents.  So, the problems that some sewage dumps can pose are both water borne and earth (and air) born.
Many City officials have called our sludge landfill permit the "gold mine."  Why? Because not just every Mass. municipality gets to keep growing their sludge dump like some charming Chia Pet.  
For some unknown reason, Gardner's 1984 DEP permit allows the City to not only keep growing the sludge landfill under the current plan, we can actually expand it by about, oh, 10 acres or so (which will about double its size).
Here's the "gold" part.  When we expand it, the City can accept the sewage sludge to be trucked in from other municipalities.  In fact, the City (not the City Council) fairly recently submitted a document in which the City states its intention to do just that.
So, where the Commonwealth and the DEP is shutting down eco-friendly ways to address our filth and excretory by-products, and is making it fiscally impossible for municipalities to dispose of their sludge responsibly ("greenly"), the City is allowed the amazing right to expand our sludge landfill by almost 100% in size.  Only around 15% of the 351 cities and towns in this State has this option. 
So, you see why some officials see the 1984 DEP permit as a "gold mine."
But, does anyone think this source of gold should be mined?  I don't.  When I thought we had no viable choice, I voted to expand this smelly thing.  It was a mistake on my part, as I've already explained (and will do so again, later).
Next up: "Who Put This River Here?"
Scott M. Graves: Democratic Capitalism Series
New Podcast Special Announcement: Mental Suppository Podcast
We Have More Below
Discover other Urban Planning and Economic Development content from M the Media Project
Essays from an Artist: Dealing with 177 West st. Gardner: What is wrong with city planners?
Ep. 37 Your Town, Built Stronger
When Will Johnnie Bravo Sing Again? On Millenials, Boomers & bad community development
No Apology for Urban Anthropology
New Opportunities in the MASSACHUSETTS CLIMATE ECONOMY
Ep.8 Building a Town for an New Era
Is It the Past or Is It the Future?
Scotts on the Rocks Politica is a political-centric broadcast that aims to lead through example.
Scott M. Graves is your host joined by a wide variety of guests from throughout the political spectrum and from a wide variety of disciplines.
Our intent is to provide rational and detailed discussion for listeners.  We're proving we have more in common and that we're better together than torn asunder.
Our weekly podcast features careful examinations  blendded with current events reporting from a national and local perspective.
If you appreciate local journalism with a global reach, if you want to cut through the BS and get right to the heart of the matter where it counts for your family our show was made for you.
With that in mind we're launching an initiative we're calling M The Media Project. This is a service of SMGraves Associates and over the months and years ahead we're hoping to experiment with a variety of mediums, financial models and service delivery methods to deliver important news to a regional audience. 
It is our hope that we will create successful media services companies, incubated right here in central Massachusetts that have the potential of becoming replicable. 
The stakes for our society are too high for us not to take this endeavor on.
There are too many capable journalists across the country willing to take part in new and successful business enterprise dedicated to the smart delivery of local political, social and cultural stories.
The stories that tell us who we are and who we desire to be.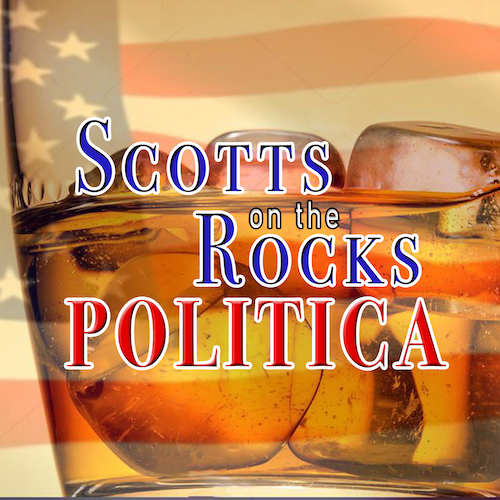 Underwriting Scotts on the Rocks Politica Podcast.
Interested in advertising with us?  Perhaps you want a unique way to support the economic development work we accomplish while getting access to our intelligent and informed listeners?  Join our roster of supporters.  Click that button below to find out more.