Exemptions From the Mass. Conflict of Interest Law
SMG's 'Are We Here Yet?' Podcast
Find our complete roster of podcasts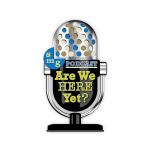 Writing by Scott M. Graves
Click the image to access all of Scott M. Graves articles.

Scotts on the Rocks Politica Podcast
Find our complete roster of podcasts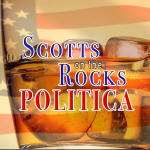 Writing by Scott J. Graves
Click the image to access all Scott J. Graves articles.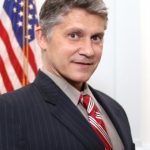 Watch the City of Gardner's March 30, 2021 Finance Commitee meeting referenced in this most recnet Gardner Iron article on conflict of interest.
XXXVI April 16, 2021
In real life, if you are exempted from something, it's usually a bad thing. People don't like to be exempted from society – exempted from Facebook, exempted from the Club, exempted from the Mayor's Christmas card list.
But, if you are one of those rare people who choose to walk the tightrope between your public job and your private financial interests, being exempted is necessary.
When a public employee wants to do something that might benefit his/her own financial interests, or those of his family or business, he/she needs a Conflict of Interest Law "Exemption."
If you get an Exemption, you don't violate the Conflict of Interest Law (I didn't say "never").
How do you get one?  The Exemption is granted by the public employee's "appointing authority," who is the city employee/official who appointed the person looking for the Exemption.  
The good news is that 99.9% of the people who ever worked for the City of Gardner never asked for a Conflict of Interest Law Exemption.  This is because they simply stay away from any matter where their City responsibilities and their own private financial interests overlap.
In the rare cases where an Exemption is requested, it is never a high-level City employee getting paid a high City salary.  Well, almost never.  John M. Flick, Esq., City Solicitor, is asking for yet another Exemption.  
Other than Flick, it's always some seasonal City employee (like a lifeguard at the Pool making $13/hour for about 7 weeks), or some other part-time City employee – like a Youth Commission member who gets zero ($0) dollars per year from the City, and has the nerve to ask for an Exemption so he can sell hot dogs at the Food Truck Festival once per year.
But, the City Solicitor, John M. Flick, Esq., has often asked for these Exemptions – going back years. And he always gets them.
Right now, Flick is asking the City Council for an Exemption under M.G.L. c. 268A, Section 20(d) (the Conflict of Interest Law).
The State Ethics Commission website states that these Section 20(d) Exemptions are available, under some circumstances, to people holding "part-time" City jobs.
The City Solicitor's full-time job is at his own private business known as Flick Law Group, P.C.  In fact, the Gardner Assistant City Solicitor's full-time job is also working at Flick Law Group, P.C.
For normal people, a part-time job is to keep food on the table, or a car on the road, or to put a roof on the house, or to dress your child in nice clothes so he doesn't get picked on.  
If you're extravagant – a part-time job can even (dare I say the truth?) build up a college fund so that, maybe, if you work real hard at stocking shelves at Wal-Mart in the evenings, you can afford to pay the extra tuition money not covered by student loans so your kid can go to the Taxpayer-funded Fitchburg State.
For working-class people, the Government sees to it that the student loans don't quite cover the tuition – in hopes that the parent will not be able to afford the rest of their child's tuition.  That way, the Government keeps your kid in the working class – like you (after all, someone has to pay the taxes to keep the State Colleges going, oops "Universities," sorry – words matter). 
So, the parent's part-time job is usually his only way out of guaranteeing inherited serfdom for his child of the working-class.
For their part-time jobs, former City Solicitors have been grateful, and very appreciative – and never needed Conflict of Interest Exemptions for more.  And remember, before Flick (2008) the City Solicitor made less than $45,000 per year.
Flick was appointed by Mayor Hawke in 2008, and the position immediately got a $40,000 or so raise from what the prior City Solicitor received – so the salary jumped from below $45,000 to around $80,000 or so – overnight.
The pseudo-justification was that Flick was a labor law expert.  Please.  This was the same person who had zero municipal law experience at the time.  Apart from that lark, the prior City Solicitors were never requested to do the City labor work – never mind for more money (which is not allowed under City Ordinance Chapter 140).
Anyway, for his part-time gig as City Solicitor, Flick is paid around $90,000 by the Taxpayers – and his private law business associate attorney gets $45,000 (for being less than part-time Asst. City Solicitor) from the Taxpayers.
Yet, here he is, City Solicitor, John M. Flick, Esq., asking for yet another Exemption because he wants more personal financial interests in City-related transactions – plural – into the future.  
To my knowledge, no City Solicitor, other than Flick, ever requested a Conflict of Interest "Exemption" – never mind for all future work in some regard.
What about City Councillors?
Nope. Never.
As opposed to the $90,000 the City Solicitor is paid for his part-time job (and who is given a $45,000 per year Assistant City Solicitor to help him do his job), a City Councillor gets $7,000 per year for putting in, on average, about 20 hours or so per week (some put in more than that) – more than the City Solicitor (and much more than the Assistant City Solicitor).
Plus, Flick's and his associate's positions are entitled to full City benefits. City Councillors elected after 2010 are stripped from the same benefits – even though they are 1) elected, and 2) they put in more time than the City Solicitor (never mind the Assistant City Solicitor).
But, back to the Exemptions.  
Don't be fooled.  Flick's latest Exemption is something new.
Unlike all the other times Flick has asked for Exemptions, this time he's not just asking for an Exemption for one transaction where he has a personal financial benefit.
This time, Flick is going full end-around sweep, student body left.  He is actually asking for an Exemption so that his private business will have a binding City contract for all the legal real estate title services that the City will ever need now and into the future.  
Plus, this new stuff is in addition to all the prior real estate income the City Solicitor's private business has made on Exemptions regarding City-related real estate transactions before.
So, on a particular City-related real estate transaction under this contract, Flick Law Group, P.C. will still get paid for real estate closing work, title insurance, etc. (just like before), but now Flick Law Group, P.C. will also get additional money for the added title services under Flick's new exclusive contract.
Is this what the Conflict of Interest Law Exemptions are for?
I'd like to see the written opinion that the City of Gardner Law Department issued on this. Wait.  Never mind.
Find Out More
Find other News at M the Media Project including local politics and conflicts of interest.
Why Separation of Powers Matters
Does Gardner Have a Censorship Problem?
Sludge Landfill Expansion
Find out more on Gardner's Proposed expansion causing constrantion amongst citizens sharing environmental and economic concerns.
My Life with a Sludge Landfill
Sludge Flowing Downhill: A Timeframe
Sludge Landfill Alternatives
I Want You to Get Involved
All for One & One for All
Scotts on the Rocks Politica is a political-centric broadcast that aims to lead through example.
Scott M. Graves is your host joined by a wide variety of guests from throughout the political spectrum and from a wide variety of disciplines.
Our intent is to provide rational and detailed discussion for listeners.  We're proving we have more in common and that we're better together than torn asunder.
Our weekly podcast features careful examinations  blendded with current events reporting from a national and local perspective.
If you appreciate local journalism with a global reach, if you want to cut through the BS and get right to the heart of the matter where it counts for your family our show was made for you.
With that in mind we're launching an initiative we're calling M The Media Project. This is a service of SMGraves Associates and over the months and years ahead we're hoping to experiment with a variety of mediums, financial models and service delivery methods to deliver important news to a regional audience. 
It is our hope that we will create successful media services companies, incubated right here in central Massachusetts that have the potential of becoming replicable. 
The stakes for our society are too high for us not to take this endeavor on.
There are too many capable journalists across the country willing to take part in new and successful business enterprise dedicated to the smart delivery of local political, social and cultural stories.
The stories that tell us who we are and who we desire to be.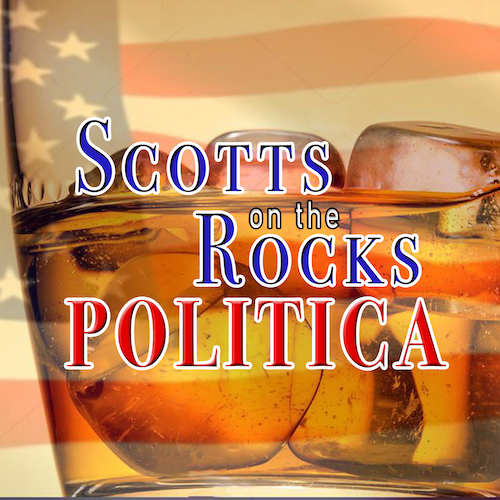 Underwriting Scotts on the Rocks Politica Podcast.
Interested in advertising with us?  Perhaps you want a unique way to support the economic development work we accomplish while getting access to our intelligent and informed listeners?  Join our roster of supporters.  Click that button below to find out more.